On a day trip to Queenstown, we decided to go to the Fear Factory.
It's like a haunted house.  You know when you go on those trains and the fair and things pop out and scare you and it's all dark?  It's like that, but it's pitch black, and you have to walk through the house in a single line – yes, that means having to choose which position to be in!
I nominated Matthew to be in front, until he nominated himself to be at the back – citing that I wouldn't like it if something came up behind me.  Hmmmm.  He had a point.  And I wasn't going to subject Eira to going up front.  So being a brave mum, I went up front.
The build up starts as soon as you arrive at the Fear Factory – I'm not sure if the receptionist are fully human….
You have to wait by the red door below where there is a light that turns green when it's your turn to go in.  I wasn't so keen on the waiting, thinking about what was behind that door.  It didn't help that we kept hearing screams from others who had gone in…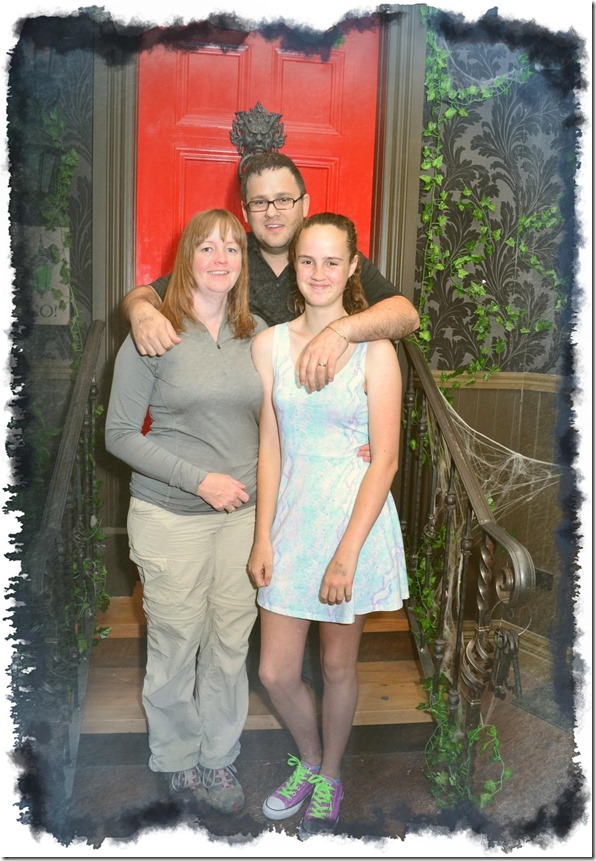 The light went green so in I went.  A few steps in there was a button with 'press me' on it.  Hmmm.  I did.  And so it started.  At times it was hard to put one step in front of another, but I did it.  At times it was hard to see where I was going.  Perhaps looking up would have helped… I think Matthew would have preferred if I'd have gone a bit faster.  He kept telling me that there was something behind him….
I don't want to ruin the surprise, so all I'm going to say is that it is very worth it for a big laugh or a big scream.  I was a laugher .  Eira was a talker with a couple of really good screams thrown in (she talked with great humour to the zombies, or whatever they were), and Matthew?  A bit in-between.  I think he mostly just wanted me to hurry up!!
Is there something behind you Matthew?!!!!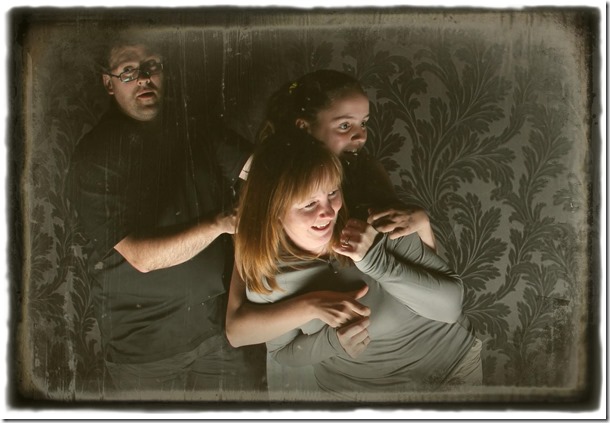 One of the great things about it all was seeing some photos after the event.  Go onto their website – http://fearfactory.co.nz/ – they also have a facebook page – https://www.facebook.com/FearFactoryQueenstown – some of their photos are absolutely hilarious.
I didn't get paid to blog about this – but Fear Factory, if you do come across this blog and fancy throwing some tickets my way – I would love to see my sister and family experience the house when they visit in April!!!