We've recently had the chance to stay in Oamaru on two separate occasions, both times staying at a very friendly, reasonably priced motel called the "Heritage Court" (with free DVD rentals and free wireless broadband!), both times enjoying a lovely chinese meal from "Jumbo's" (and no I didn't get any commission to mention these, they both deserve a mention!). 
On our first visit we took a walk to the historic area of town where the buildings have been maintained to their original state and they are mostly built out of Oamaru stone.  The various historical buildings house art galleries, stone carvings, cafe's, markets, gemstone shop. 
I would recommend a visit to see these amazing carvings:
Eira trying out being a carriage horse!
We didn't like these creepy creatures: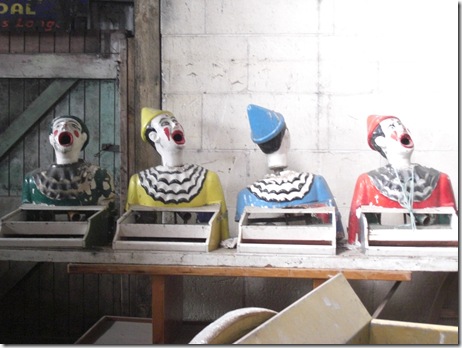 Taking a look in the old stables:
Acting on stage:
You can take a ride on this train:
Oamaru is right on the seafront:
On our second visit we took a walk in the Oamaru Public Gardens(recommended!) where we saw a Chinese garden, where Eira and I played on a great playground, where Beauty dog enjoyed a lovely walk, and where we met a talking parrot called Charlie.
Apologies for the photos, they don't do the park justice, they were taken by my iphone which is usually ok but didn't cope with the fading light this time.
It's one of the things I love about NZ – in almost every town you will find a park, and often big parks that are well maintained by the Council.  I was impressed that in this park dogs are allowed on a lead.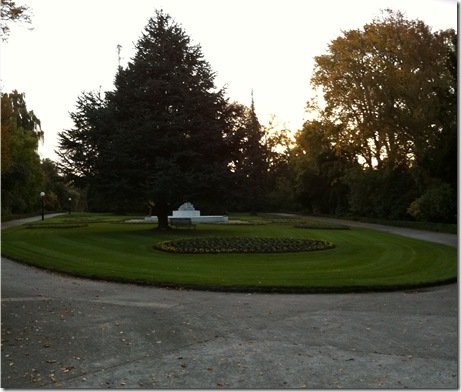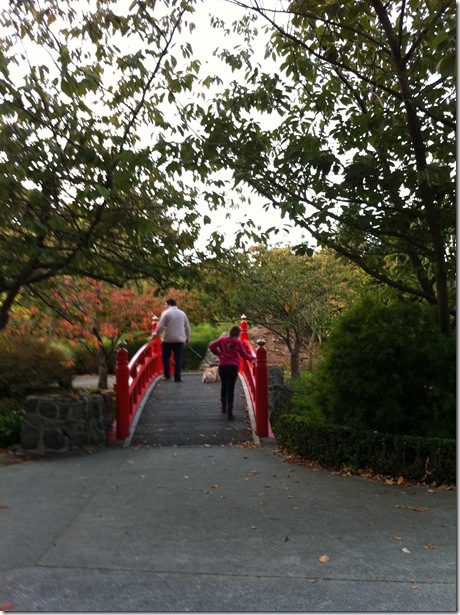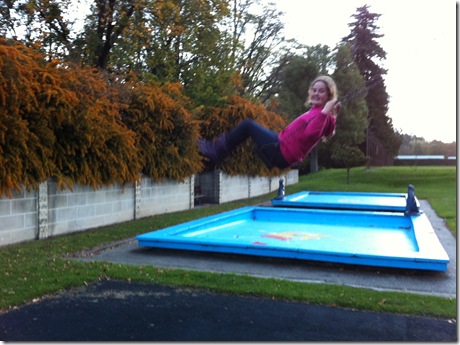 Charlie.  He talks a lot!!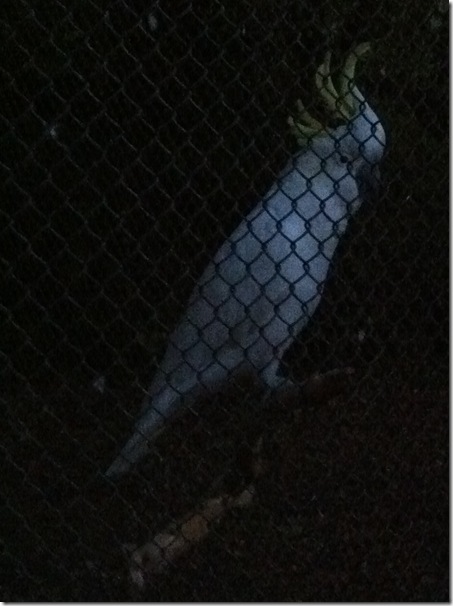 In the evening we had a swim at the local leisure centre swimming pool – what a great local facility – as well as the main swimming pool, there was a leisure pool for children and a big spa pool with reasonable pricing.
For more information on Oamaru, please visit http://www.visitoamaru.co.nz/.